!! Attention aspiring medical students !!
Watch the video tutorials on preparing and navigating the online testing website through this link: Step 12: Watch the Video Tutorials on Preparing for and Navigating the Online Testing Website
New videos are added to familiarize yourself with the following:
1. Sections of the Testing Website
2. How to Navigate Within and Between Sections of the Testing Website
3. Preparation and Troubleshooting Tips
4. What is Remote Live Proctoring Like
---
!! Attention PLE applicants !!
Visit the link below for the updated list of documentary requirements for Physician Licensure Examination from the Professional Regulation Commission which shall be observed beginning 2021 PLE schedule.
!! JANUARY 2022 NMAT TEST DATES UPDATE !!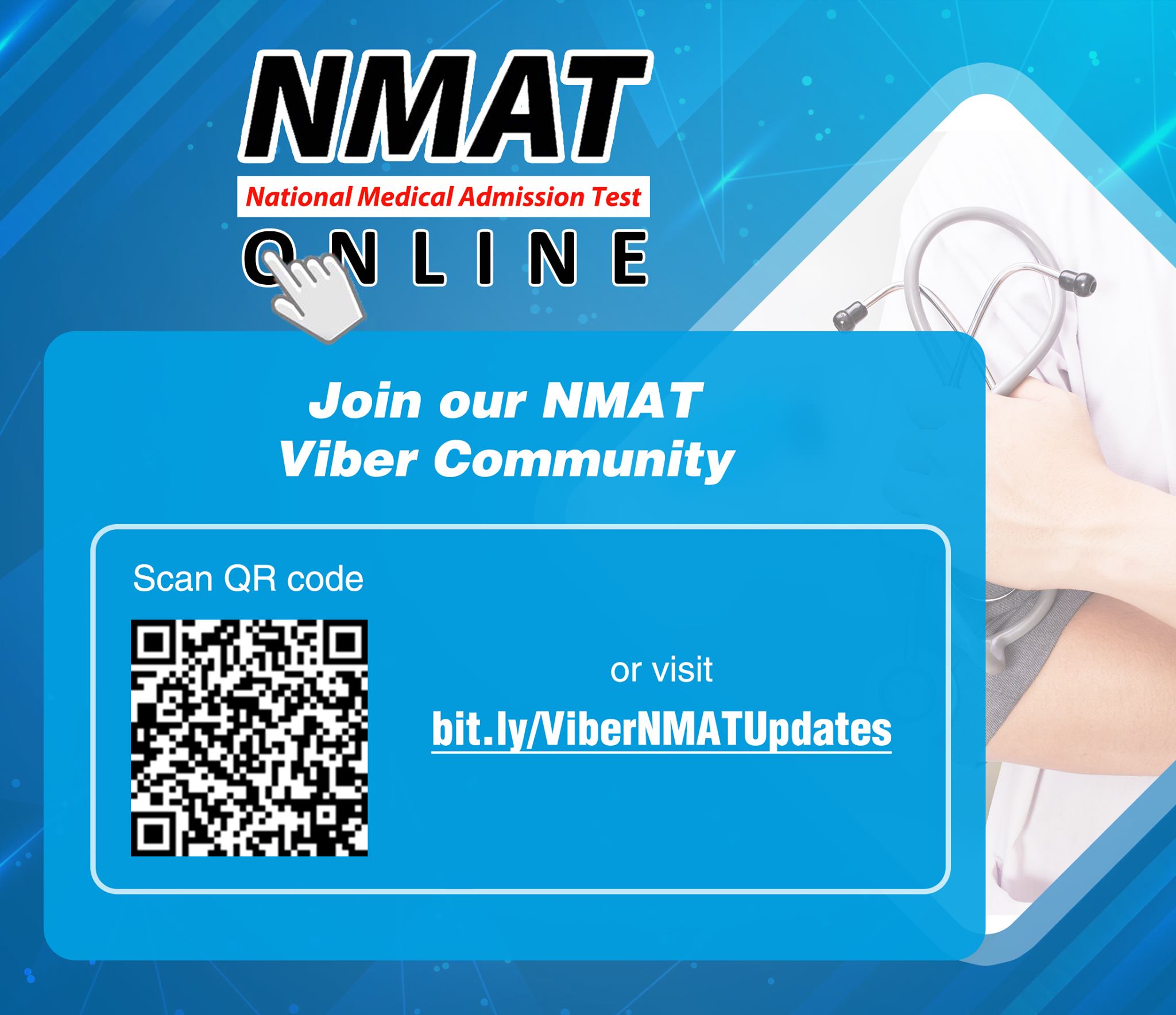 ______________________________________________
The Center for Educational Measurement, Inc. (CEM) has been commissioned since 1985 by the Commission on Higher Education (CHED) through its Technical Committee for Medical Education, to develop and administer the National Medical Admission Test (NMAT).